" I want to move skiing in the direction of surfing, where skiers can feel the difference locally produced, hand shaped, custom skis make."
- Johnny "Foon" Craftsman & Founder
A local legend who has made his name by skiing many first descents around the world. Epic adventures with fellow pro-skiers Trevor Petersen and Eric Pehota, that included first descents of Mount Deborah in Alaska, University Peak in the Wrangell Range, and the iconic East Face of Mount Tantalus.
Today, Johnny is out in the mountains skiing with Kye Petersen & Matty Richard, exploring new zones, and talking about the design and development of the skis they are creating together.
The yellow cedar is a unique wood only found in the pacific coast where it is strongest in the high elevations of the western coast mountains. Cedar is a slow growing sub-alpine tree that is lightweight and resonates with great longevity and resistance to decay.
Fine in texture, it has a straight and narrow grain that creates a predictable flex pattern and a harder density than most softwoods. This makes Foon ski cores exceptionally damp, and stable. Yellow cedar is well recognized for it quality, exclusivity and element of prestige. This symbolizes the heritage of the coast mountains that is captured in Foon skis.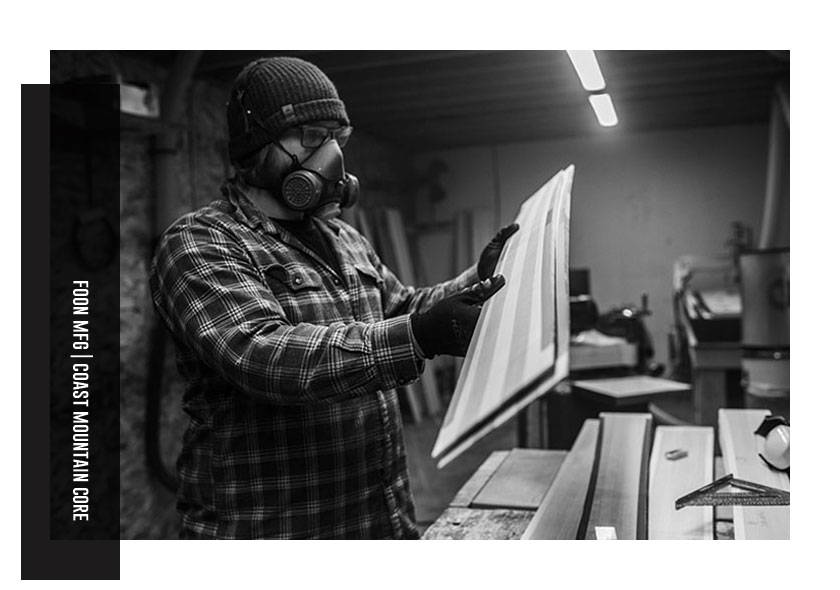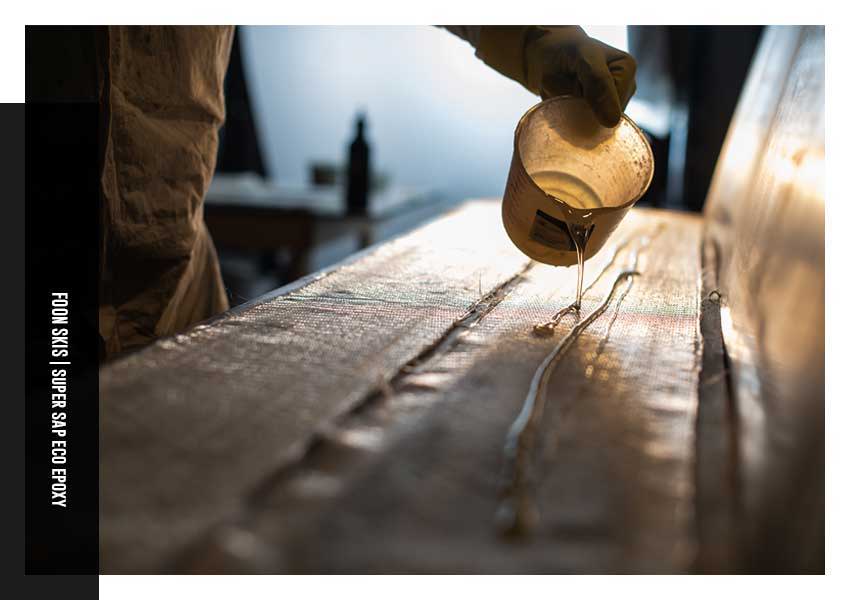 The state of the global environment and the direct effects that we as people and as a manufacturing business have on this world is the soul of Foon and the ethos behind every decision we make. We know that the decisions we make affect the seasons ahead.
We pride ourselves in operating a local and sustainable company working with like minded people including Eco Epoxy, a leader in the research and development of high bio-content epoxy resins that we use for building all of our skis.