" The vision we live by is to build the best skis, implement new designs, shapes and materials to the ski community . "  
Kye has dedicated over a decade of his life testing and developing skis for major brands and designing his own pro model line. His decision to venture on his own path allows him the freedom and opportunity to explore the ideas he has collected over the years.
KYE Shapes is more than just a ski company, but a brand focused on creating a reputation for developing the most exciting and modern shapes that every skier can experience and enjoy.
We see ourselves as pioneers of a new age of rider designed shaping brands. We are not inventors, we are innovators that are bringing big change to the way ski shapes are being designed. We recognize that the smallest changes can be felt in the biggest way and that by fine tuning each and every line and curve in our skis can make all the difference.
Everyone behind KYE Shapes are mountain people at heart and skiing is our passion. We take it to heart that it is our responsibility to create the best dynamics for a ski to perform at the highest level. Wherever your may be riding on the mountain, in bounds, freeriding, or in the furthest mountain range possible.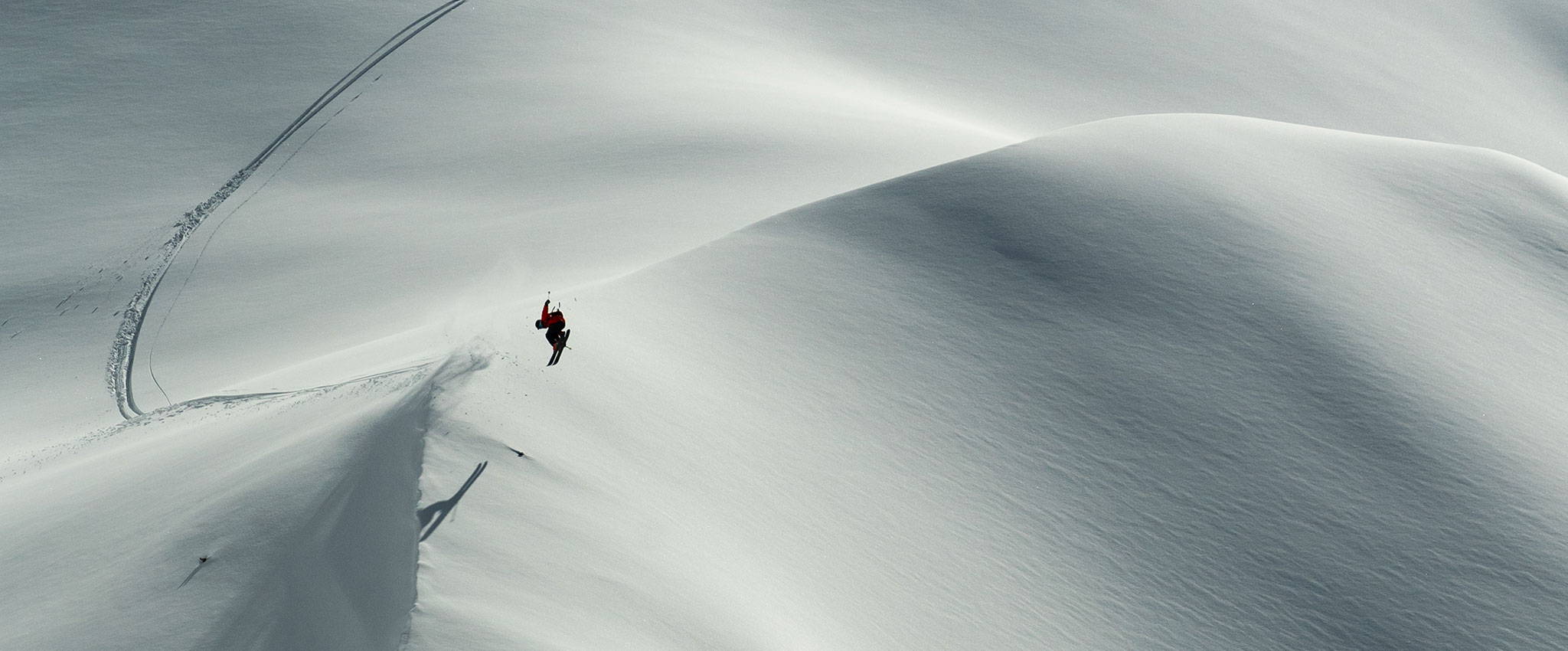 The mantra of a man who graced the cover of almost every ski magazine in the 90's. He was at the forefront of ski mountaineering and exploring beyond the boundary of Whistler Blackcomb and into the backcountry before anyone else. Not for the fame, or the money, or the name in a history book.
Just simply to do it.
Adventure in the mountain feeds a spirit for life that pushes the limits of feeling alive and living on the edge. Staring fear in the face and feeding the core of a passion for a life on the path of the less than ordinary, life rather extraordinary, a life lived to the fullest. Taking advantage of every moment in life and living in those moments.
"There comes a time when one must risk something or sit forever with one's dreams"